Consultation
In a comprehensive consultation, the individual concerns of each client are carefully assessed. After a thorough assessment, a customized care plan is created for each individual to regenerate their overall wellness and vitality. We offer many therapeutic options to help reveal a healthy, youthful appearance.
---
Skin Care Products
At Ocean Medispa and Wellness, we understand the importance of continuity of care. The med spa offers high-quality, medical-grade skin care products for all skin types and conditions. The skin care products effect the skin at a molecular level to restore it to a healthful state. The products allow clients to experience continuously healthy skin regardless of age, ethnicity or unique skin condition. The highly trained staff will help create a personalized regimen to suit each individual's specific needs. We specialize in treatment for acne, rosacea, texture irregularities, dryness, wrinkles, scars and aging. At Ocean Medispa and Wellness, we send the "spa" home with you to create faster, longer-lasting results.
Botox
Botox helps reduce fine lines and wrinkles of the face and neck. It is a quick treatment that typically takes under 30 minutes and produces results that can last several months. Dysport and Xeomin are other options similar to Botox. At Ocean Medispa and Wellness Center, the skilled team will help guide clients to the product that best suits their individual needs.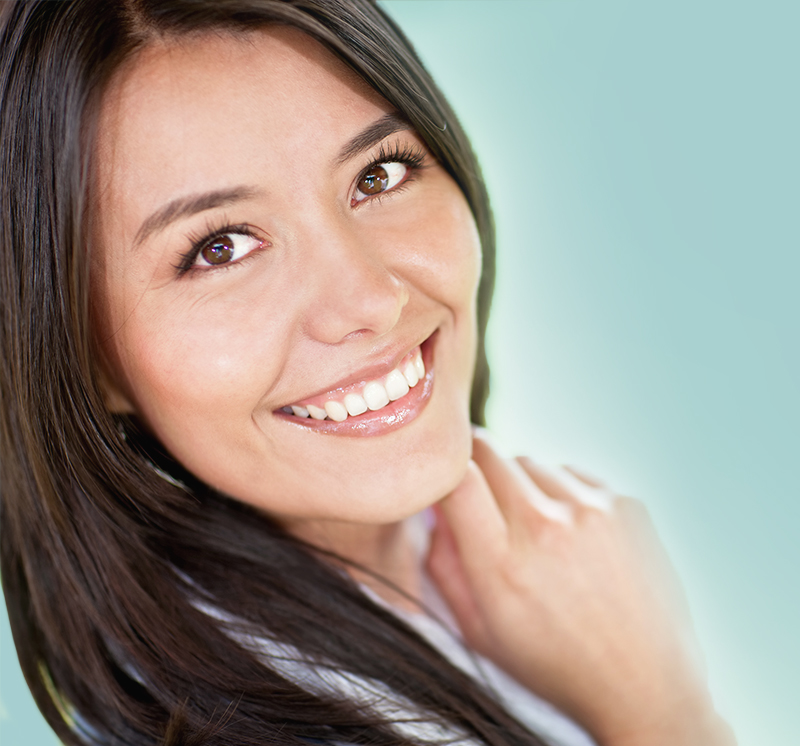 Photofacial
A photofacial uses intense pulse light therapy to penetrate deep into the skin. The light causes blood vessels to constrict, resulting in improvement of broken capillaries, redness, rosacea and sun damage such as brown spots or discoloration. A photofacial will help restore skin to its natural vitality.
Filler
Fillers are designed to improve the common features of aging. As a person ages, drooping skin, flattened cheeks and a sagging jawline become more apparent. Fillers are used to restore facial volume and contour, to produce a more youthful appearance. At Ocean Medispa and Wellness, we use a variety of filler options to keep you looking your best.
Hydrafacial
At Ocean Medispa and Wellness, the hydrafacial uses patented vortex technology to easily dislodge and remove impurities while simultaneously delivering hydrating skin solutions to the epidermis. The hydrafacial employs painless suction to gently cleanse the skin, exfoliate, and remove debris from pores. It then saturates the skin with antioxidants and peptides, providing you with that extra glow. At Ocean Medispa and Wellness, we understand the needs of every skin type. We customize the hydrafacial to meet each client's specific needs so that everyone leaves with a clean, fresh feel.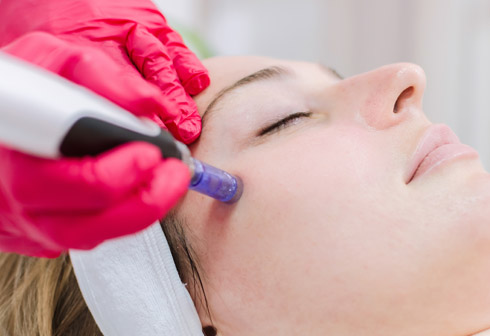 Microneedling
Microneedling, also known as Collagen Induction Therapy (CIT), is used as a treatment for numerous conditions including acne scarring, skin texture irregularities, aging, and melasma. Microneedling involves controlled induction of the skin's self-repair process by creating precise, micro-injuries in the skin that automatically trigger new collagen and elastin synthesis without causing scar tissue formation. Treatment will result in a more youthful, vibrant skin appearance.
Microneedling with PRP
Platelet Rich Plasma, also known as PRP, contains growth factors that can help repair tissue. It is obtained from an individual's own blood and is then reinjected to promote skin tightening, reduction of fine lines and wrinkles, and rejuvenation. FGF and PDGF, both growth factors found in platelets, promote cell growth, tissue repair and the production of new collagen. This treatment is combined with microneedling for even better results and client satisfaction.
Fractional Skin Resurfacing
This is a quick treatment that uses fractionated beams of laser to induce controlled injury and thus stimulate the production of new and healthy collagen in the skin. After a series of treatments with a fractional laser device, clients can expect skin tightening, pore size reduction, and texture improvement for a softer, younger look.